Ole Miss Preseason Number 9 2016 College Football Rankings
Ole Miss Preseason Number 9 2016 College Football Rankings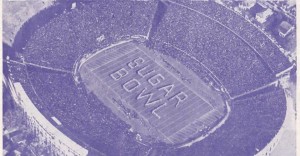 Bleacher Reports top 25 college football rankings has Ole Miss placed at number 9 for the 2016 College football season! With star QB Chad Kelley, and strong 2016 recruiting class, the Rebels are well positioned to make a run at the College Football Playoffs!
Ole Miss also has one of the toughest 2016 schedules in the country, which would prepare us well for a playoff scenario. With home games in Oxford Sep 17th and 24th vs Alabama and Georgia, the Grove and Vaught Hemingway Stadium are sure to be rocking! If the Rebels can make it through September we are well positioned to be in the running for an SEC and National Championship. Image a Ole Miss College Football playoff tailgate! We would do it right!
Join the fun this season in the Oxford Grove before the games and be a part of what could be a memorable season!